Sale!
METALLIC GAGA DRESS WITH HALF JACKET
$90.00
ITEM NUMBER: RRHS82-S
TOTAL QUANTITY: 96
BLACK AND METALLIC TURQUOISE SNAKESKIN HALTER DRESS WITH FITTED BODICE AND FLARED SKIRT. HAS A TULLE LAYER AND BUILT-IN SHORTS. COMES WITH A BLACK COLLAR HALF-JACKETWITH PUFF SLEEVE. 
SKU:

RRHS82-S
Categories: Consignment For SALE, Dresses & Skirts for Sale, Large Team Sets
Tags: BLUE, BUCKLE, COLLAR, CONTEMPORARY, COURTURE, DRESS WITH COLLAR, LACE, METALLIC, MODERN, ONE SHOULDER, SNAKESKIN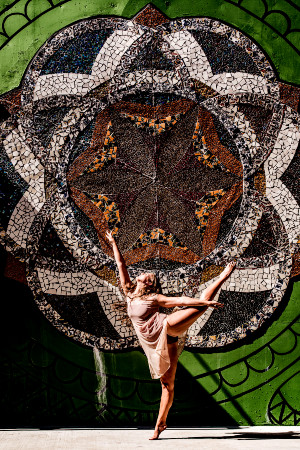 Need Help?
Call (972) 400-1282
Email Us.


Help make the world a little greener... learn more